Corfu Excursions
Paxos & Antipaxos
Paxos is a small island located south of Corfu. The island is the ideal place for those who love to sail, swim from the rare rock formations or trek through the olive groves. The main town is Gaios, a picturesque village with a lovely central square a well-equipped port and many restaurants and bars. South of Paxos there are two other small islands: Moggonisi and Kaltsionisi. Antipaxos is located just 2 nautical miles south of Paxos Island. It is totally unspoilt and wild and features truly stunning beaches with crystal clear waters.

Parga
On the western coast of mainland Greece, Parga enjoys the auras and the sunrise of the Ionian sea from the majestic view of her castle.

Ioannina
Ioannina is the largest city of Epirus (on mainland Greece). Built on the banks of Lake Pamvotis at an altitude of 500 m, it fascinates everyone with its beauty and its warm atmosphere. It is a lively city, which carries a history of centuries.
Book Online
or Call +30 26610 90003
DON'T MISS
Corfu Old Town
Announced as a Town of UNESCO, a fact of great significance.
Day-cruise to Paxos & Antipaxos island should not be missed!
Gouvia Marina, the first privately owned marina in Greec
e
(
3 kms
from the hotel)
World famous Kanoni & Mouse island (Pontikonisi) are perhaps the trademarks of the island
.
---
Why Corfu
Emerald island


•
Silver colored pine- and olive-grove
s
• An abundance of sandy and pebbled beaches line the 200 km coastline
•
Palaces of Achilleion and Mon Repo
s
• Italianate architecture, enchanting nightlife and fine cuisine
• Gorgeous Kommeno peninsula with 3 amazing Grecotel Resorts

---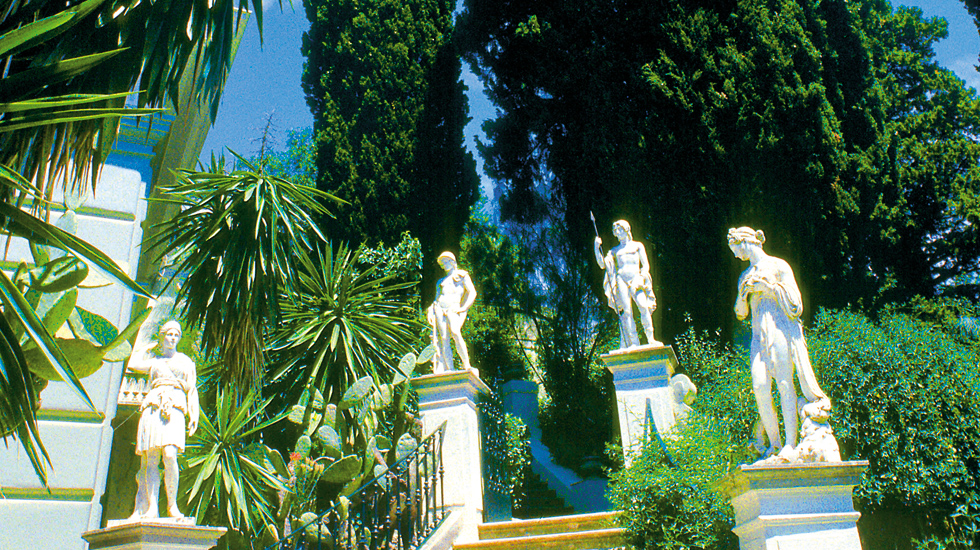 Achilleion Palace; the luxurious villa
of Princess Sissy

---
Join us at our festivities and events in and around the hotel

Book online & Save up to 30% on...