Eva Palace For Two ♥
Surprise your partner with a signature treatment for two. Whether you choose one that tingles and tantalizes, soothes and seduces, or refreshes and renews you can be sure it will incite your senses and bring a richer, more rewarding intimacy into your life.
LOVE POTION, 60΄/150€
An absolutely sensual ritual to tantalize and delight! Succumb to the touch of romance at Elixir Spa and get into the mood for love. Share an unforgettable experience with your partner: on twin massage beds, enjoy an orange and sugar body scrub, followed by natural sponge wash with rosewater. For a perfect finale indulge in a sensual relaxing partner massage with essential oils that will free your mind, relax your body, and transport you both straight to bliss.
HOT CHOCOLATE, 60΄/180€
Chocolate is created to bring you joy. From soothing to stimulating, refreshing to rejuvenating, chocolate has the necessary vitamins, proteins and elements to beautify your body as it provokes the senses. On twin massage beds after light body exfoliation, a sublime hot chocolate bodymask is applied with gentle strokes. The sequence includes special in situ insing, before finishing with a final application of a luscious kissable, silky smooth choco-perfumed lotion formulated for ultimate body moisturizing.
PASSION RITUAL, 60΄/160€
The Passion Ritual for 2 combines the rejuvenating effect of fragrances with the wealth of aromatherapy and the caress of warm herbal extracts. Relax in the scentladen atmosphere and bask in the pleasure of a warmed candle oil that nourishes the skin while a soothing massage helps the body eliminate tension. A sensory experience just for couples, which will have you 'walking on clouds'.
Book Online
or Call +30 26610 90003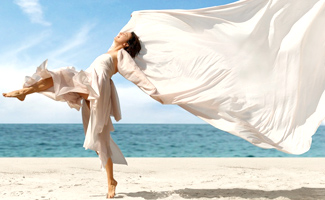 Combine your booking with Spa therapies!
Book your room online
& Save up to 30%
on the
"Chocolate Symphony", "Passion Ritual" & "Age Antidote"
treatments.
For more information please contact the ElixirRooftop Love Spa: +30 26610 90003 or email: reservations.ep@grecotel.com
---
---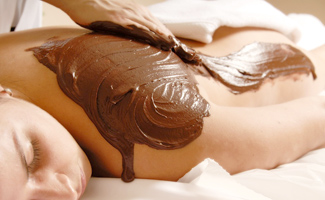 Hot Chocolate
A unique nourishing, stress-reducing body and facial treatment performed with chocolate to invigorate and revitalize you from head to toe.
Chocolate is an antidote for premature ageing and leaves your skin smooth and replenished
.
---
also check
Eva Palace Spa Face Treatments